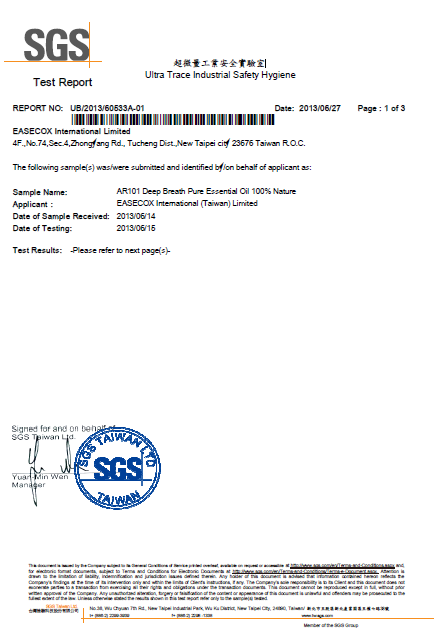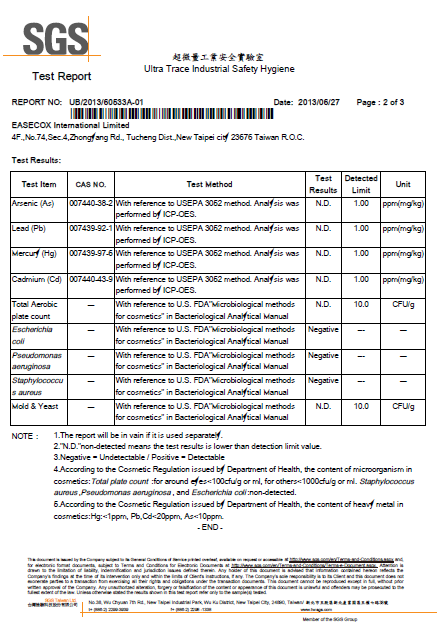 PURIFYING
Let's embrace aroma, purifying the unnecessary surplus accumulated in our body.
Relax our body and mind, realizing that pureness in our life.
 Verified in the lab test result by the world renowned independent laboratory SGS that Arsenic (As) / Lead (Pb) / Mercury (Hg) / Cadmium (Cd) / Mold & Yeast / Total Aerobic Plate Count / E. Coli / P. Aeruginosa / Staphylococcus Aureus are negative and N.D. (NOT DETECTED) in the products.